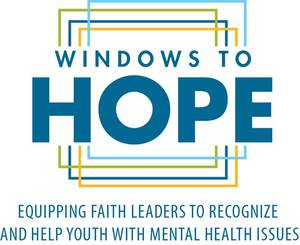 TUESDAY, MAY 2, 2017


8:30 a.m. to 2:30 p.m.
Richardson Civic Center
411 W. Arapaho Road, Richardson, TX 75080

CEUs offered. $15 registration includes continental breakfast and box lunch.
Kosher and Halal meals available upon request.

Windows to Hope is a nondenominational conference open to all faiths.
• 1 in 4 teens is bullied, and 3 out of 5 teens witness bullying daily.
• 1 in 6 teens engage in self-harm, compared to 1 in 100 adults.
• High stress levels are the number one trigger for teen depression.
• Depression is the leading underlying factor for teen suicides.
• Suicide is the second leading cause of death among Texas teens.

People who work with youth in places of worship are in a position
to see when a teen or young adult is struggling with emotional or
psychological issues such as anxiety, depression, self-harm, eating
disorders or substance abuse. Windows to Hope can equip you to
more effectively meet the mental health needs of teens and
young adults.
• Examine the

role of the faith community

in caring for youth with mental health needs
• Learn to

recognize the symptoms

of mental illness in teens and young adults
•

Discover resources

in the community for mental health treatment and support
• Learn how to

respond to and support families

with a young person who has mental illness
Keynote Speaker
Rev. Susan Hawkins Sager
Interfaith Pastoral Care
Past President, New Milestones Foundation
Plenary Session
Brad Schwall, D.Min.
Pastoral Counseling Center
Workshops
Tony Walker, Ph.D., LPC-S
Uplift Education
Meghan Zuraw, J.D.
Texas Regional Office – Dallas, National Center for Missing & Exploited Children
Ryan Thomas
Hope's Door New Beginning Center
Vanita Halliburton
Grant Halliburton Foundation
Kimberly Martinez
The Elisa Project
Julie Landsaw, M.A., LPC-Intern
Mobile Counseling
Sponsors
CONFERENCE UNDERWRITER
---
Karen and Randall McCleskey
TITLE SPONSOR
---
LOVE SPONSORS
---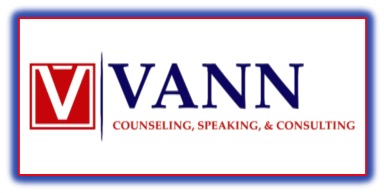 Partner with us as a conference sponsor––sign up today!
For information on sponsorship opportunities contact Jana Shafer at Jana@GrantHalliburton.org.
Presented by


An initiative of Grant Halliburton Foundation